iRepairIt is Paisley's premier alternative iPad repair service.
We are able to repair a wide range of problems with the Apple  iPad, iPad 2,iPad 3, iPad 4 and the all new iPad Air, iPad Pro, and iPad Mini with Retina display. Our service is the fastest in Glasgow Paisley and Johnstone area and we aim to have our Certified Technician to get your deivce repaired at very same day.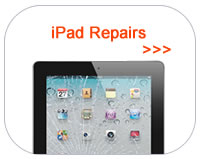 Should you iPad or iPad Mini become broken we understand the frustration of arranging repairs, waiting days for an appointment. We understand how important you iPad is to your day to day life.
We believe our iPad Repair Paisley service is the fastest, most reliable service out there. Everything we do is express. From iPad screen repair, to water/liquid damage dry out service. Our Technicians are professional, highly trained, and most importantly mobile, meaning they can come to you and repair your Apple product in the comfort of your home, hotel room, or even place of business.
We keep a large back stock of iPad parts to hand, which means theres no waiting around for parts for that all important repair, we can provide solutions while-u-wait and at a fraction of the cost of most repair companies. So if its our mobile repair unit, our mail in express courier service, or evan our walk-in service, you can be sure of a professional express iPad repair experience.
We are like a Private Health Company for your iPad, iPad Mini, iPad Air, and new iPad Pro Same day repairs, professional trained technicians, a fast fix in the comfort of your own surroundings.
iPad Digitizer Replacement 
iPad Screen Repair 
iPad Replacement Dock Connection
The New iPad Air & iPad Mini Repairs
iPad Replacement Volume Buttons/ Home Nutton